March 11, 2014
We have two new readers at Inspirit Crystals! The first is Don Edwards – Welcome, Don!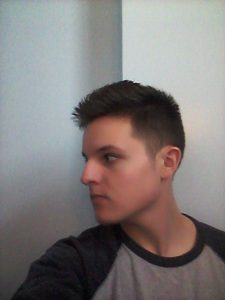 The newest of our readers, Don has been studying the divinatory arts for almost 3 years, referring to the works of Israel Regardie, Sheilaa Hite, and Gail Fairfield. He specializes in intuitive tarot reading, using a combination of three decks including:
• The Morgan-Greer Tarot
• Tarot of the New Vision
• The Housewives Tarot
Don's believes the universe is filled with symbols and occurrences that tell us who we are and where we are going. A reading with him can help you interpret these messages and achieve the clarity and awareness to take advantage of everything your life has to offer. You are also welcomed to take a picture of each spread Don pulls for you or record the reading using your own audio recorder for no extra charge.
Don reads:
The 1st and 4th Mondays 4:00-7:00 and
the 2nd and 3rd Fridays 4:00-7:00.
To book a reading please give us a ring at 413.585.1169 and save your time, or you can walk in and see if he has an opening for you on any day he's reading!