August 15, 2014
While Massachusetts is offering Tax Free sales this coming weekend, Inspirit Crystals will multiply your savings. For any purchase that totals $50 or more, you will not only save the 6.25% tax but we will also subtract twice that from your total. (So your actual savings on everything in your purchase is almost 20%)
This is the time to take home that big stone or beautiful statue you've been thinking about.
Also this weekend we are joining with Happy Valley, Hannoush and more to raise money for the Thomas J. O'Connor Animal Shelter! We are raffling off a wonder carved salt lamp in the shape of a cat! You can purchase tickets for $2.00 each or three for $5.00. All proceeds benefit the Thomas J. O'Connor center.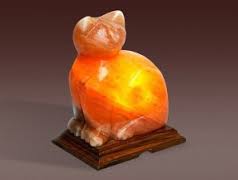 Stop by and save on beautiful, meaningful objects and support a great local organization at the same time!